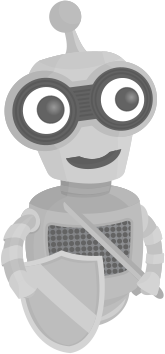 Today in Lingualia we are launching our newest tool: Lingu Challenge!
Challenge your friends in language duels while you learn grammar, vocabulary or phonetics in a natural and funny way.
Not only will you show your worth and meet new friends, but Lingu will continue analysing your progress. He will learn from you and he will save all your answers. That way Lingu will be able to continue adapting the course for your own necessities.
Learn in an amusing way
Lingu Challenge offers a great opportunity to learn in a natural way, even without noticing it. Your objective is to challenge your friends and win in this particular and unique linguistic competition. Do you remember all those Middle Ages knights? Imagine Lingu wearing his sword and shield, ready to escort you through your challenges.
It's as easy as pie! You look for a friend, you ask for a challenge and when your opponent accepts, the battle begins.
If you want to be the winner, you'd better be fast and accurate! Time runs, and your rival is lying in wait! If you are the first one to finish and your answers are correct: congratulations! You've won the duel!!. If not, you can always challenge your rival again.
Make new friends
You can challenge any Lingualia user. Use our Friend Finder to look for for people. Challenge your friends, your family or that user that is always getting high scores in everything he does. You may find a good battle mate and discover what you have in common with other Lingualia users.
Lingu traces you
You know Lingu is always by your side, tracing what you do in order to learn from you. That is why as you answer the questions, Lingu analyses your right and wrong answers and this allows him to personalise and adapt the course to your needs. Isn't it great?!
Moreover, if you are a Premium User
you will be able to know what your mistakes are and see the correct answers instantly.
Don't hesitate!
Come to Lingualia and become a great language warrior in our Lingu Challenge.
Best of luck!
You can also chek us out on Facebook, Twitter, Google+, and Pinterest.
Until next time, Linguwarriors!
Related Posts